On August 22, the Center for International Security and Strategy (CISS), Tsinghua University received a visit from the research team on international governance of cyberspace of the Shanghai Academy of Social Sciences (SASS) and held the 74th session of the Forum on Security and Strategy – Seminar on"The Science and Technology Competition and Investment Review of the U.S."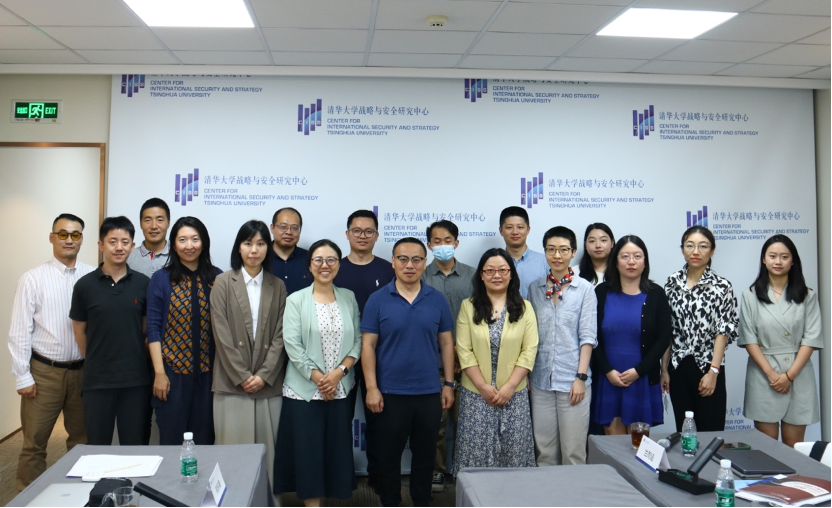 The participants had a fruitful discussion on the U.S. foreign review mechanism, the latest dynamics of the investment restrictions imposed on China, and other issues. The experts at the seminar, by leveraging their research fields, made in-depth analyses from the perspectives of academic and policy fields and exchanged views on the negative impacts of the U.S. policy towards China in recent years in the field of science and technology on the Chinese government and enterprises, as well as the future response. The seminar was chaired by Xiao Qian, Deputy Director of CISS, and summarized by Chen Qi, Deputy Director of CISS.
The seminar was joined at invitation by Dai Lina, Deputy Director and Associate Research Fellow of the Institute of Journalism of SASS, Gu Dengchen, Deputy Director of Alibaba Group's Policy and Regulation Research Office, Xu Peixi, Director of the Research Center for Global Governance of Cyberspace at the Communication University of China, Fang Shishi, Wang Zhenyu, Tang Qiaoying, Meng Hui, and Zhang Zhuo, Research Fellows of SASS, Xiao Qian and Chen Qi, Deputy Directors of CISS, Dong Ting and Sun Chenghao, Fellows of CISS, and Miao Zhengming, Postdoc Fellow of CISS.